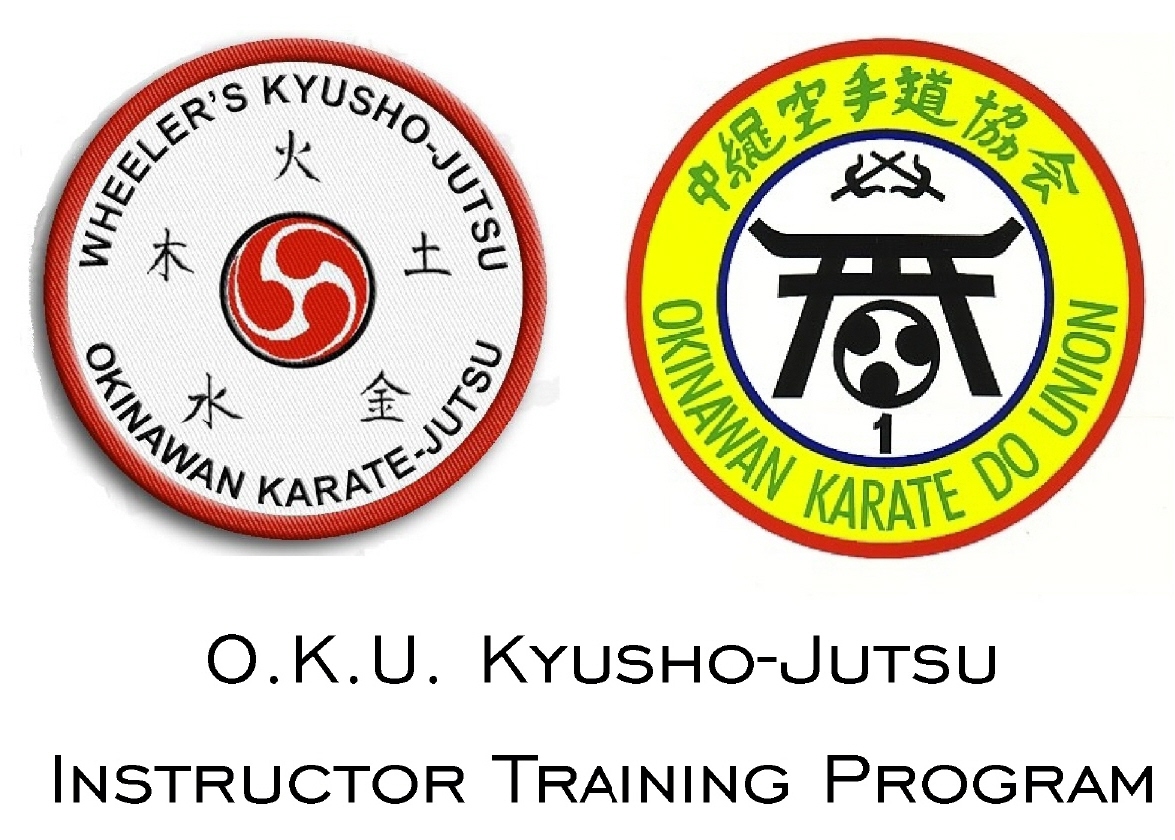 Welcome to our web site!
The Wheeler Method of Pressure Point Fighting or
Wheeler's Kyusho-Jutsu
is an instructor certification program that is available to members of the
Okinawan Karate-Do Union
. Our main emphasis of study include: application of traditional kata (bunkai), Traditional Chinese Medicine as in relates to the martial arts, various energetic methods, and tuite-jutsu.
Through the emergence of modern karate-do, the original intent and effectiveness of Okinawan Karate was somewhat compromised. What once was a complete fighting art that included not only striking techniques, but devastating joint techniques (tuite waza), and throws, has been transformed by and large into a sport oriented, striking art. It is our goal to educate students, instructors, and the general public, revealing the true effectiveness of Okinawan Karate-Jutsu as a complete fighting art.